Has some of the most beautiful sunsets and it is one of the reasons for choosing to spend your holiday here. Because of the long beaches and the calm feeling, most people return year after year.
The two Swedish schools on the island is also a major reason many families choose to spend 1 month and up on the island.
​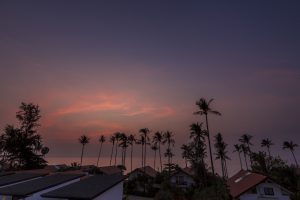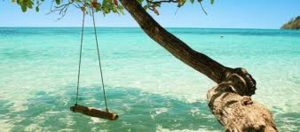 Koh Lanta is an island that is easy to fall in love with.
Here you go if you want to relax and take it easy. Many who come here for the first time has in mind to stay a few days, to the place to change and instead stay several weeks. It feels good to get away from tourist areas all vendors and hectic pace. Koh Lanta is often called "The sunset island" because all the beaches to the west and the sunsets are beautiful.
Ban Saladan
– The Village Saladan – Koh Lanta's "capital" Saladan is the main village on Koh Lanta Yai. Here the ferries arrives from Phuket, Phi Phi and Krabi. The village is under a lot of expansion and it's construction and opening new stores and restaurants all the time, but the domestic tranquility remains and is also something that we strive to maintain. Saladan consists of a main road and a few smaller streets along the waterfront.
​
Sea Gypsies
–  Much of Lanta is owned by Sea Gypsies, and its more than thousand-year heritage has left its mark on the island. In Thai they are called 'Chao Ley' and have their own language and belong to one of the four religions that are represented on the island. They are celebrating the full moon of the sixth and eleventh month each year when the ceremonial launching boats for good luck and success. One of their villages on the outskirts of Saladan near the ferry location and close to it you can often see monkeys running around.
Sea Gypsies living from fishing in their longtail boats and lives a very simple life. On Koh Lanta are also a number of grave sites specifically for them. Pra-Ae or Long Beach as the beach is called, is perhaps the most beautiful of all Koh Lanta. On this beach is one of the island's doctor, Dr. Salarin, which is open 3:30 p.m. to 9:00 p.m. daily.
Koh Lanta As a tourist on Koh Lanta travel to so-called Tuk-Tuk or motorcycle. Only a few farang (foreigners) are driving. To rent or buy your own scooter is recommended for all who plan to stay on Koh Lanta for some time. For families we recommend to rent a Tuk-Tuk or a car.
How do you get to Koh Lanta 
Getting to Koh Lanta can be easily solved by ferry from Phuket if that is where you stay, or from Krabi in private or regular minivan, it's the way you go. The trip from Phuket by boat takes about three hours from Krabi airport is estimated about two hours.
Koh Lanta is now a concrete paved all the way from Ban Saladan in the north to Old Town in the south. At the exit to Klong Nin Beach you can go down to the luxury hotel Pimalai on concrete paved road, then stop the nice way and you take the easiest way out by moped or four-wheel drive jeep.
Most people who come to Koh Lanta come here to relax, sunbathe and swim, but if you want to explore , there is a lot to choose from, see example below
Two hours drive from Krabi's Phra Nang Golf Club, a 18-hole course
There are an incredible number of diving companies on Koh Lanta. One of these is Kontiki divers, offering both diving courses and day trips. It is owned by a Swedish couple and is one of the most reputable dive centers in Thailand.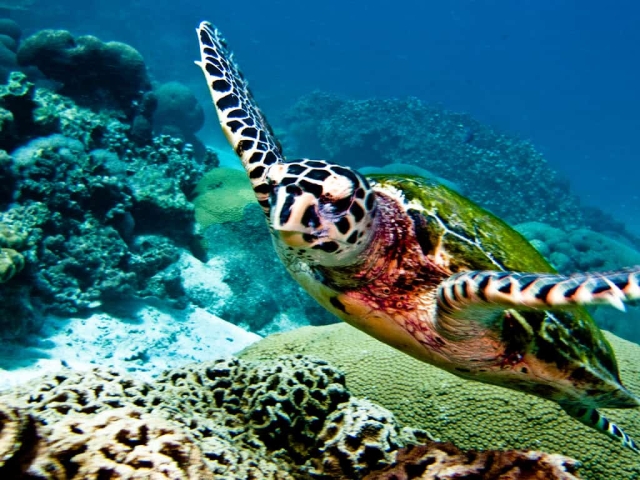 You can go on a four-island-snorkel excursion tour which include visiting the Emerald Cave. Another go snorkelling trip is to Koh Rok where you can also get acquainted with the monitor lizards. Snorkeling is excellent and you have never tried this, it's time now!
There are two caves on Koh Lanta going to explore; Mai Kaeo Caves and Tiger Cave. If you have claustrophobia, spider phobia, you should think again before you go into them. Remember to dress in comfortable clothing because you get very dirty.
Kayaking can be done in the quiet mangrove swamp. If you are lucky you can see wild dolphins, monkeys and reptiles. The mangrove swamp is made up of coral reefs and it is the same the world over with the Mangrove Swamp. On Koh Lanta, there is a special type of stone that are not available anywhere else.
Every Saturday from three o'clock in the afternoon, the local Market is open in Saladan. The market is genuine Thai and has a special smell. Pig feet, pig heads, other meat and fish are lined up on tables in the market stalls in the oppressive heat. Everything is cheap, and most importantly, it is NOT to bargain.
A weekend in mid-March each year there are real festival atmosphere in the Old Town which is located on the southeastern coast of Koh Lanta. Food stalls with various native delicacies, selling handmade jewelry, toys, ornaments and much more are on display. There are organized competitions such as wrestling and darts. For children there is usually a bouncy castle which is much appreciated. You can also watch traditional dances and plays.
​This means "bird in a cage with a tuft on my head." This tassel is named after the hairstyle that the old warriors had and it is called Tomahawk. The races are held at Lanta about three times a month. The referees whistle loudly in a barrel to get the birds, which is a very precise and complicated process. They will then assess vocal sound, charisma and looks. It costs 200-300 baht to set up and there will people from several surrounding islands to participate in these competitions. Prices can be anything from a fan of a refrigerator. In major competitions, the insert is higher and thus profits.
The owner of Thailand's best bird was offered one million baht for the bird but declined, as he believed that the bird gave both happiness and other wealth of the family. This form of competition is very common in the southern part of Thailand. On the Lanthanum has competed in about three years and everywhere one can see people going around with their birds in a cage huvförsedd. They spend enormous time training their birds and try to get them to whistle loudly and beautifully by snapping his fingers and whistling along with the bird. A cage will cost from 600 Baht and an untrained chick costs about 3000 baht. Today there is only a bird on the island which is native. It is 20 years old and regarded as holy.